My sweet Emma turned one on September 11th and we had a huge party in her honor.  Family from all sides were there to celebrate with us!  The day was fabulous however I did learn a very valuable lesson.  It is way too hard to be mom, hostess and photographer!  I planned for months, scoured the internet looking for the perfect decorations and even started decorating two days before the party.  Yet, I still didn't have it all done in time!  My best friend, her sister, and her sisters boyfriend showed up an hour before the party (thank goodness!!) and helped me finish putting everything out.  I don't know what I would have done without them!!
I was able to get a few shots of the decorations but with all of the commotion I didn't get to put the time into it that I had hoped.  I wanted to write this post though to show off my baby girl and to thank some of the great vendors that helped me to make it all possible.  I was so happy with everything that I am certain to use them again and again! :)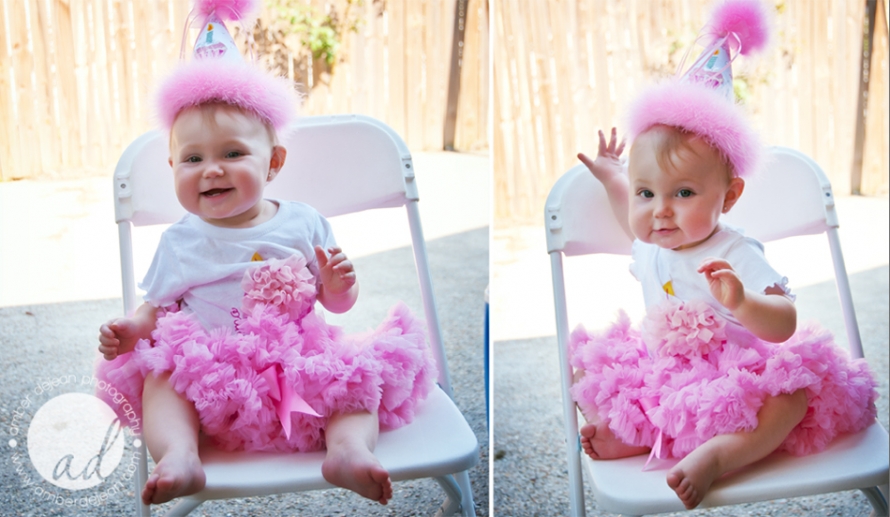 Special thanks to Giggles & Grins Boutique for Emma's cupcake shirt and to Gingham Bunny for her birthday hat!  I have had the tutu for a while and honestly can't remember where I got it.  Ebay, I think. :)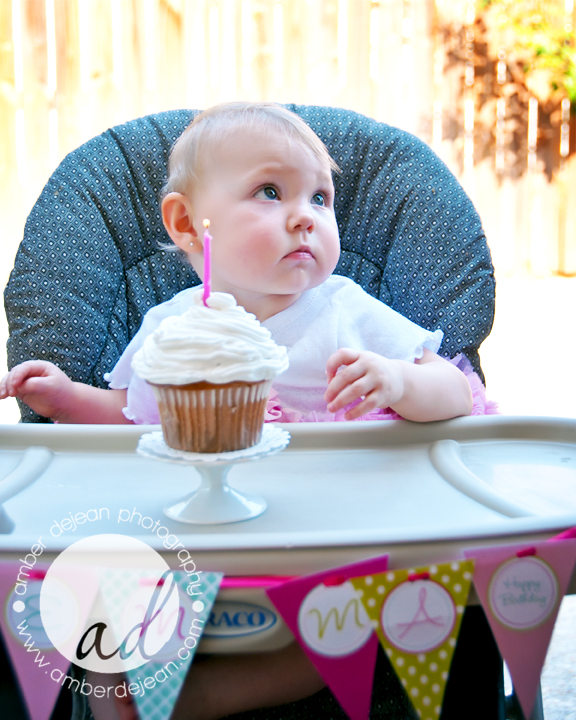 I LOVED the little cupcake stand that I got from Shop Sweet Lulu!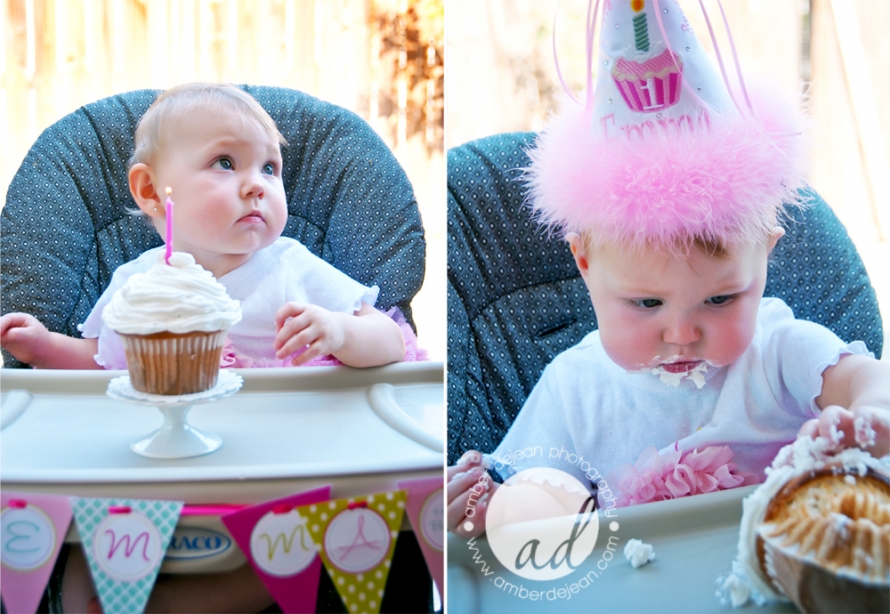 She wasn't sure at first what she was supposed to do but as you can see, she figured it out pretty quickly! :)
Emma and I.  I love her so much. :)
And last but not least, a HUGE thanks to Stephanie at Anna and Blue Paperie for custom designing Emma's birthday invite (not shown) and her printables!  They were PERFECT!
I designed the round favor tags to match. :)
Delicious cake balls from Candace's Cake Balls!  If you are local you must try them!
We made the cupcakes ourselves.  My mother in law, the wonderful baker, baked them all and then I put the icing on.
My dad and Emma.  They love each other so much!
And the family…don't worry, the husband isn't mad haha…he never smiles for pictures!
Thank you to everyone that came to the party and especially for the huge mound of gifts that she got.  She has been in heaven playing with all of her new toys!
xoxo,
Amber