I first met this family several years ago through a coworker at Southeastern.  My coworker is the grandmother of these sweet babies and she asked if I could squeeze in her daughters children for a session when they were in town from New Mexico. Wow, all the way from New Mexico?  Sure!  I can make that happen.  Well, we've been making it happen for about three years now and I look forward to it EVERY year.  This year, there were two new additions to the family, Ella and Caroline.  Mom wanted to do two sessions; one for all four children and one for the girls first birthday.  We had the first session scheduled one morning in Madisonville and the second they pulled up it started STORMING.  Not a little sprinkle, no.  A monsoon!  Gabe and Julia were good sports considering they were bored out of their minds and the twins just weren't in the mood.  We tried to make the best of it and took some pictures on my front porch.  I got a few gems and a few more that I just shake my head at and smile.
The second session was just of the girls and went much better.  I absolutely LOVE the purple/teal/hot-pink color scheme!  Ms. Caroline still wasn't my biggest fan, but we got some cute shots of them together.  They absolutely loved their cakes and as twins will do, were more interested in each others at first than their own, haha.  So cute!
Here are some of my favorites from their session.  I can't wait to see them again next summer!
xoxo,
Amber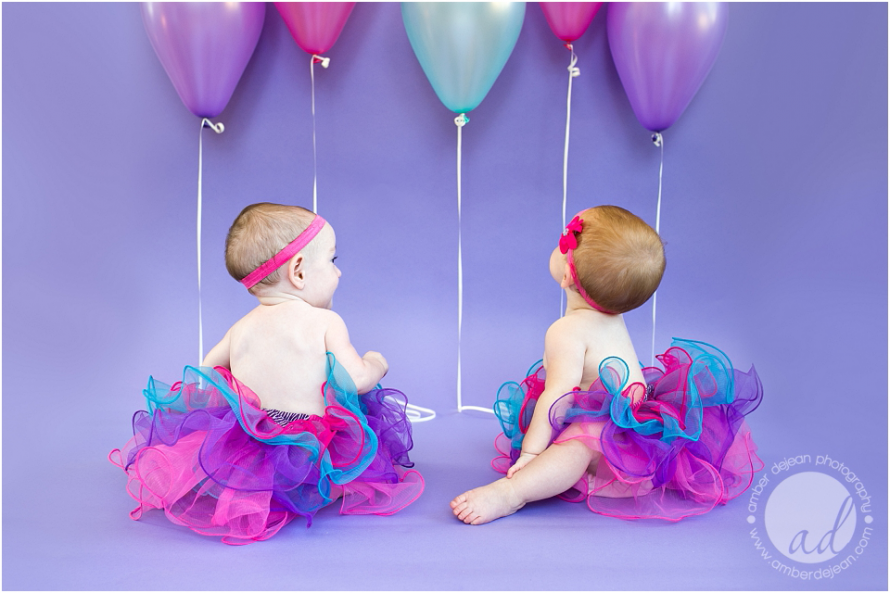 Just look at those smiles, will ya!  so cute.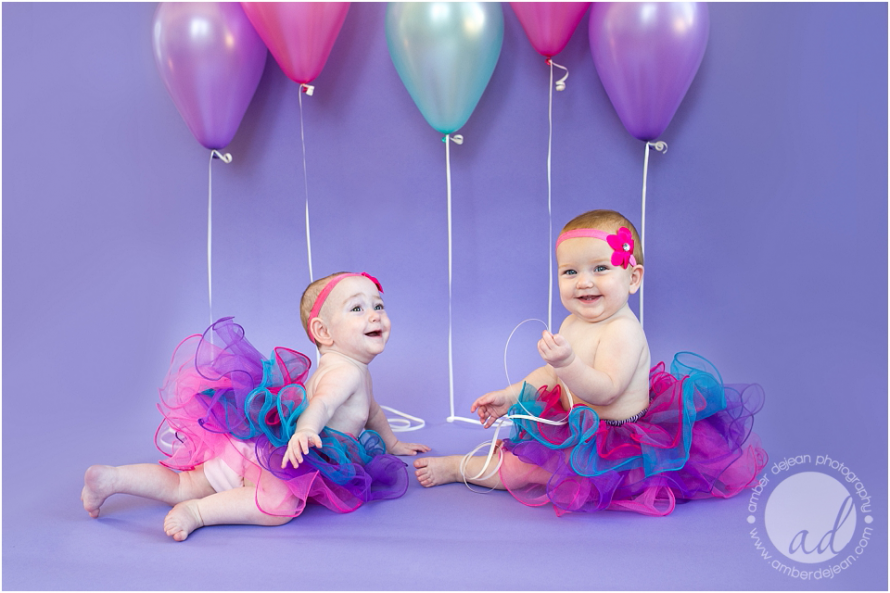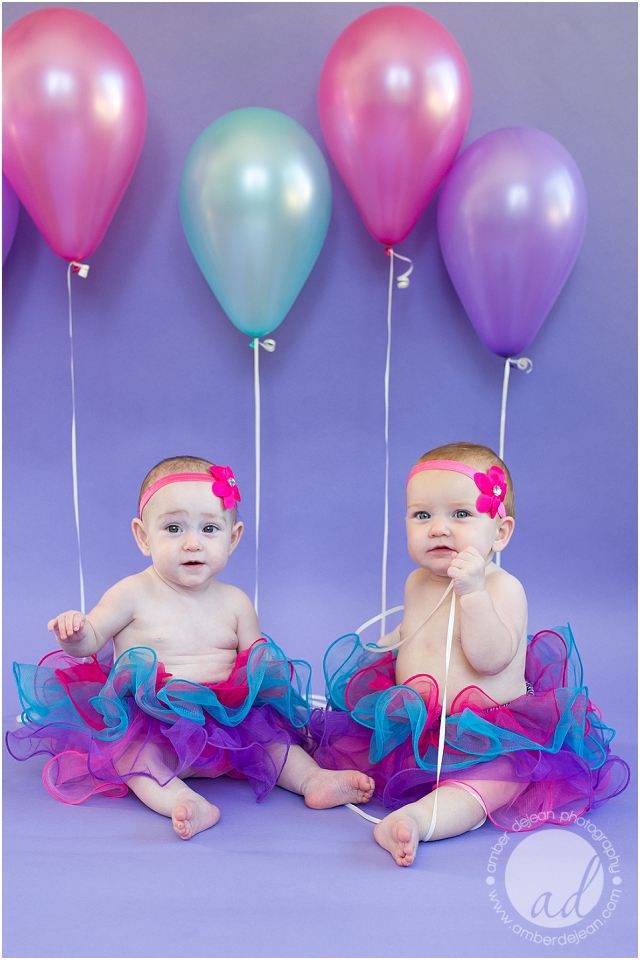 Hold on, Ella…I think your cake might taste better than mine!
And a few from our early morning, rain out session. :)