I am so happy to finally get to share Lauren's bridal session.  Her and Casey tied the knot this past Saturday at the beautiful Maison Lafitte in Mandeville and it was perfect!  This day though, the day of her bridals, wasn't so perfect.  All week the weather threatened and taunted and as we feared, Mother Nature went crazy the day of her shoot.  To say that it "rained" really wouldn't be doing it justice.  It STORMED.  It was a MONSOON.  I kept waiting for tornado sirens or something to go off and for us to all have to run to the nearest tub or closet for cover.  That didn't happen though, thank goodness.  What did happen was that we had a beautiful bridal session inside of Lauren's grandmothers gorgeous home.  There was a tiny break in the rain where it didn't look like a hurricane outside so we snuck out on the porch to get some outdoor shots.  Lauren's grandmother wanted some pictures in front of her favorite tree and the pond so we made it happen.  Take that, Mother Nature! hehe
I am so happy that Lauren chose me to capture her precious memories.  She is such a beautiful person, inside and out and I am honored to have shared this special time in her life.  Love ya, girl! ♥
xoxo,
Amber
ps.  I will spare you the details of the most terrifying drive home I have ever had after this shoot.  Monsoon, night time, winding roads in the middle of nowhere.  Fun stuff! haha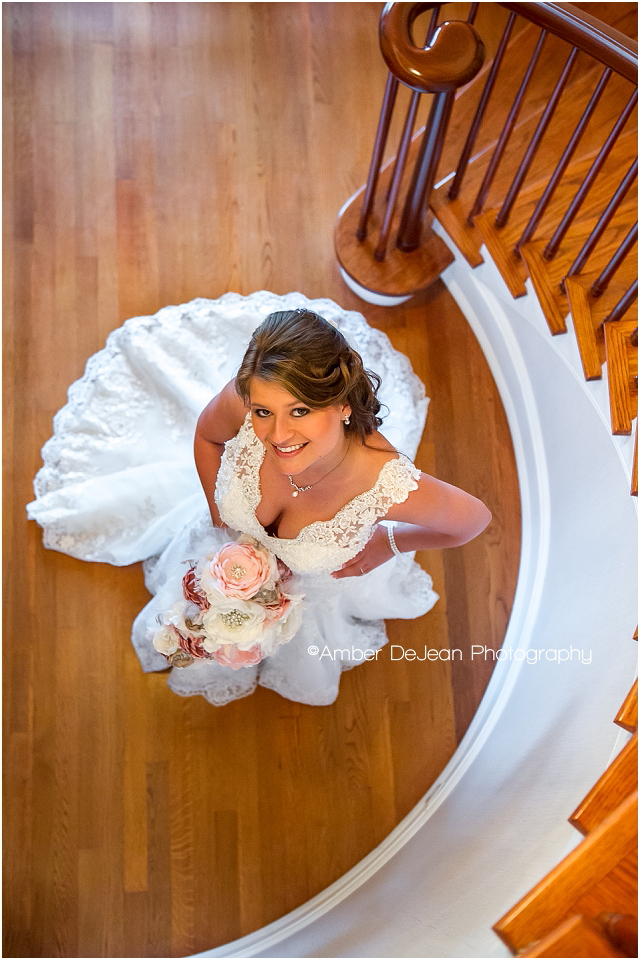 I love the color and the black and white version of this portrait so I had to post both. :)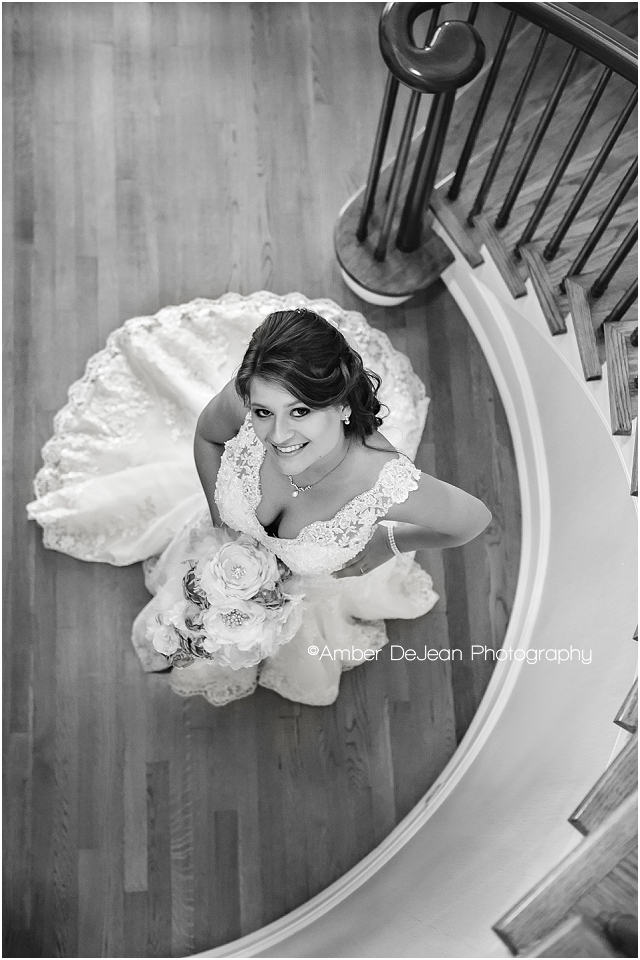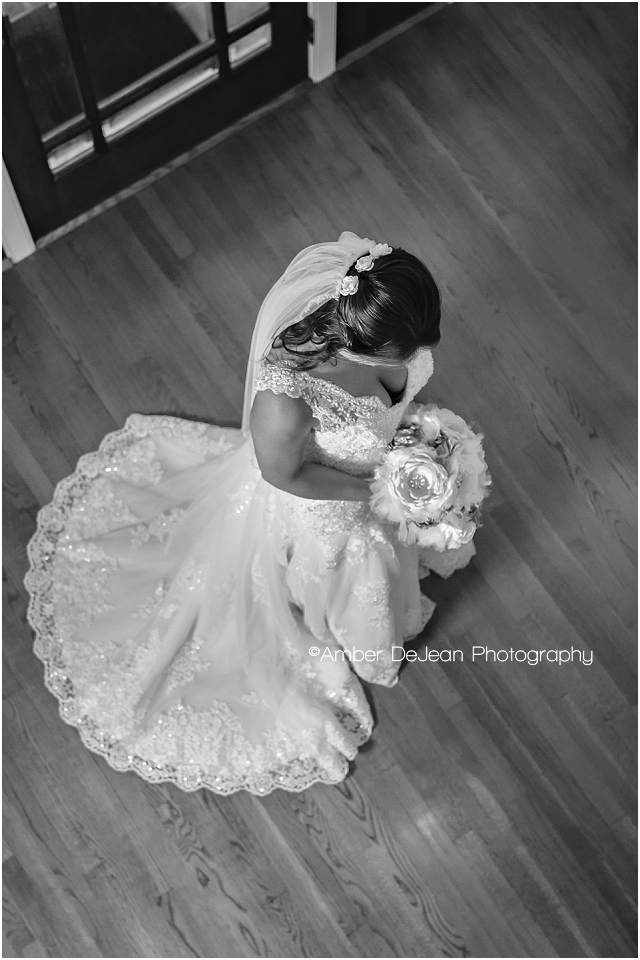 This is Lauren's grandmothers favorite tree.  Special request. :)
If you look close, you can see the rain hitting the pond.

Lauren in her mothers wedding dress.  Gorgeous!