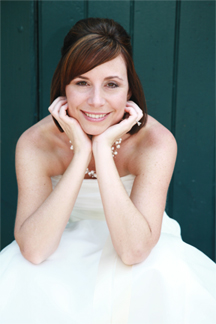 Welcome!  My name is Amber DeJean and I am a photographer based out of Hammond, LA.  I have been taking pictures for as long as I can remember and have always had a huge passion for the art of photography.  Only recently have I been able to pursue this passion and spend more time doing what I love most – capturing those special moments with my camera.
I love all types of photography and shoot on location as well as in my home studio.   My specialty is newborns and I also do children and family portraiture as well engagements, bridal, maternity and weddings.
I will use this Web site to post my work as well as any upcoming events or specials that are going on.  I hope you enjoy my photographs and come back and visit often!
All the best,
~Amber